Hydraulic Cylinders
We also manufacture multi-stage cylinders, again in double acting, single acting and displacement type. When manufacturing multi-stage cylinders, the number of stages we are able to produce is limited only by the physical confines of the cylinder requirement.
Cylinder designs include welded and screwed type, welded and bolted, fully bolted or tie rod or can take the form of your drawing entirely.
All our piston rods are hard protection coated, such as hard chrome plate, or if required, can be coated with an alternative treatment more suitable to the application.
Stainless steel is used in many of our designs to ensure corrosion does not end the life of the cylinder prematurely. Many stainless steel threads are coated with a proprietary substance to prevent thread galling and 'firing' and to facilitate ease of assembly over the life of the cylinder, when periodic maintenance is required such as seal replacement.
All cylinders are supplied with an exploded isometric diagram to be used as a service manual and include torque values for all threads. Spare parts, if not in stock, can be manufactured with very short lead times.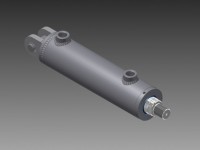 Used where overall maximum column strength and sag is not an issue. The most common design of hydraulic cylinder mounting and used on many and varied applications from deck machinery to davits.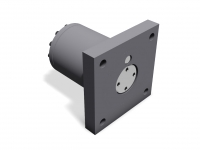 Used where the shortest possible column length is required and a front mounting plate is available. Good push and pull characteristics but care must be taken to ensure correct alignment of piston rod ...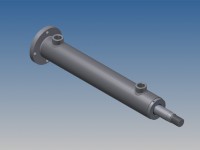 Used under similar conditions to a clevis mount but in instances where only a rear flat plate is available to bolt the mount to.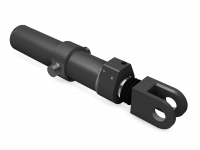 One of the best and strongest mounting systems available as it is a single gimbal mount and therefore self aligning in one axis. When used with a second gimbal mount in the orthogonal it becomes a uni...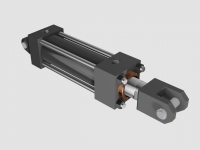 An older, heavier and more prone to leakage design than modern welded or bolted cylinders, but still favoured by many users due to the ease of serviceability. We can manufacture to NFPA standards if r...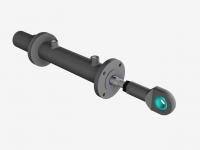 Used where accurate stroke position information is required such as Ride Control Systems. We specialise in internally fitted Linear Displacement Transducers sealed against the elements but many altern...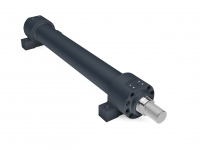 An extremely strong and rigid mount which reduces the effective length of the piston rod to that of the rod open length plus the distance from the gland to the front foot. Good for sheave block applic...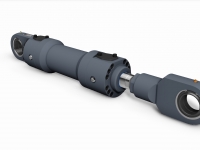 The ultimate in strength is achieved by this design. Highly recommended for applications where high shock loads and internal pressure spikes can be expected. Most suitable for Main Ride Control Fin ap...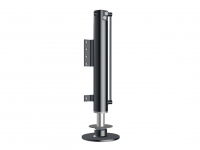 By far the most popular of designs which incorporates high strength with ease of manufacture. The lightest design and therefore most favoured by shipbuilders.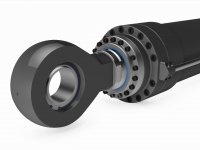 Can take many forms but the most common are female clevis and male knuckle of various designs. Various bearing accessories are available including spherical bearings, composite wet bearings such as Or...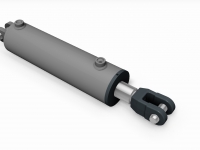 A range of quality hydraulic cylinders designed and manufactured to suit today's intensive hydraulic demands. Features include: Hard chromed piston rod for superior corrosion resistance. Seamless ste...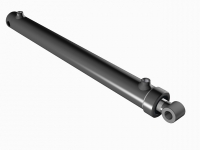 This rugged, quality constructed hydraulic cylinder ensures fitment into Situations where a short closed length cylinder is important. Features Include: The 1 1/2" bore cylinders have standard stroke ...